Sponsors, Artist Collectives, and Advertisers
OUR GENEROUS SPONSORS
BOUSQUET HOLSTEIN PLLC

Bousquet Holstein PLLC Downtown Ithaca office offers a wealth of legal experience in the heart of the Finger Lakes Region, counseling clients in their trust and estate planning, divorce and family law matters, residential and commercial real estate, business transactions, and litigation matters. Our attorneys are counselors, strategists, and advocates whose goal is to develop a long-term relationship with each of our clients – one that is based on the trust that develops when a law firm understands a client's business and objectives, anticipates a client's needs, and provides responsive, high-quality, and consistently valuable service.
LOCATION: 200 E. Buffalo Street, 4th Floor, Ithaca, NY 14850.
INFORMATION: 607-273-6841; www.bhlawpllc.com
(See #55 on downloadable studio guide – city map F)
CORNELL UNIVERSITY

Learning. Discovery. Engagement. Cornell is a private, Ivy League University and the land-grant university for New York state. Cornell's mission is to discover, preserve and disseminate knowledge, to educate the next generation of global citizens, and to promote a culture of broad inquiry throughout and beyond the Cornell community. Cornell also aims, through public service, to enhance the lives and livelihoods of students, the people of New York and others around the world. INFORMATION: cornell.edu
P.W. WOOD & SON, INC.

The Wood Office is an insurance and risk management agency with one goal: to provide the most complete and effective risk management program for YOU, our customer. Our clients are confident in the knowledge that they can look to our office to, not only help them determine the right coverage for their specific needs, but also to provide the insurance products and services to satisfy those needs in a friendly and knowledgeable environment.
LOCATION: 2333 N. Triphammer Road, Suite 501, Ithaca, NY 14850.
INFORMATION: 607‑266‑3303; info@thewoodoffice.com  /  thewoodoffice.com  /  facebook.com/thewoodoffice/
(See #57 on downloadable studio guide – city map D)
THE JEWELBOX
Ithaca's premier boutique gallery and full-service jewelry studio. Specializing in repair, restoration, custom jewelry design, and certified appraisals. Find us on the Cayuga Lake waterfront at the corner of 96 & 89 or visit our website  to join our mailing list.
LOCATION: 301 Taughannock Boulevard, Ithaca, NY, 14850
INFORMATION: 607-257-4666;  info@ithacajewelbox.com; ithacajewelbox.com
(See #58 on downloadable studio guide – city map F)
---
GALLERIES
OPEN FOR VISITS!

CAP ARTSPACE

In October there will be a GREATER ITHACA ART TRAIL GROUP EXHIBIT in the CAP ArtSpace (a program of the Community Arts Partnership along with the Art Trail and more!) Visit our website to learn about all of our events and grant programs.
LOCATION: Tompkins Center for History and Culture, 110 N. Tioga Street, Ithaca NY 14850. INFORMATION and HOURS: ArtsPartner.org. Gallery Night listings: GalleryNightIthaca.com.
(See #59 on downloadable studio guide – city map F)
THE HANDWERKER GALLERY, ITHACA COLLEGE
The Handwerker Gallery enhances the academic offerings at Ithaca College by hosting a diverse range of scholarly exhibitions, lectures, and events that are free and open to campus and community. Exhibitions are coordinated with attention to the needs of the faculty, students, and staff at Ithaca College, as well as, the interests of the larger Ithaca and Finger Lakes communities.
LOCATION: Caroline Werner Gannett Center, Ithaca College, 953 Danby Rd, Ithaca, NY 14850. Open M/W/TH/F 10 – 6pm, Sat/Sun 12 – 5pm INFORMATION: ithaca.edu/handwerker-gallery; 607-274-3018; paulnicholson@ithaca.edu
(See #60 on downloadable studio guide -county map C)
THE INK SHOP PRINTMAKING CENTER & OLIVE BRANCH PRESS

A not-for-profit, professional, open-access printmaking facility and gallery. As a regional resource for printmaking we are a community of artists offering a workshops and facilities to professionals and members of the community alike, providing the opportunity to learn and practice the fine art of printmaking in all its forms. The Ink Shop organizes local and international exhibits, collaborative projects, portfolio exchanges and offers residency, fellowship, and internships opportunities to emerging and established artists.
LOCATION: 330 E. State/MLK Jr. St., Ithaca, 2nd Floor.
INFORMATION: 607‑277‑3884; www.ink-shop.org
(See #61 on downloadable studio guide – city map F)
MIX ART GALLERY
An ever evolving, mixed media art house, selling original artworks from artists, both local and beyond. Open Weekly. Visit our online store, or make an appointment for personal showings. Payment plans available.
LOCATION: 156 E. State/MLK Jr. Street (On the Ithaca Commons), Ithaca, NY 14850
INFORMATION & HOURS: 607-319-4364; contact@mixartgallery.com;  mixartgallery.com;  facebook.com/mixartgalleryithaca; instagram.com/mixartgallery_ithaca
(See #62 on downloadable studio guide – city map F)
STATE OF THE ART GALLERY
A cooperative fine art gallery operated by its artist members from the Finger Lakes region of upstate New York. Each month, we mount a brand new exhibit of member or guest artists. Twice yearly, we invite non-member artists to exhibit in the June Photo Show and the December Varied Media Show.
LOCATION: 120 W. State/MLK Jr. St., Ithaca, NY 14850.
INFORMATION: Check SOAGthaca.org for hours, information, links to member blogs, virtual galleries and the online store. New applicants can apply for membership on a month by month basis.
(See 63 on downloadable studio guide – city map F)
TRUMANSBURG CONSERVATORY OF FINE ARTS
Housed in a magnificent and monumental example of Greek Revival architecture, the Trumansburg Conservatory of Fine Arts provides opportunities for exposure to the arts through education, collaboration, performance and exhibition, enriching the quality of life in our community.  Our schedule of events is listed via our website.  Registration for annual dance classes begin each August. Summer dance and art workshops are also featured.
LOCATION:  5 McLallen St, Trumansburg, NY 14886
INFORMATION AND EVENTS: 607-387-5939; droman@tburgconservatory.org; tcfa.live
(See 64 on downloadable studio guide – county map A)
---
THANK YOU TO OUR ADVERTISERS!
CAROL BUSHBERG REAL ESTATE
Carol Bushberg Real Estate is a full-service real estate brokerage, now celebrating fifteen years of unparalleled success in the greater Ithaca market. Whether buying or selling residential, commercial or undeveloped land, the honest and experienced Realtors at Carol Bushberg Real Estate will provide you with "Sound Advice for Big Decisions".
LOCATION: Cascadilla Commons, 421 North Aurora Street, Ithaca, NY 14850.
INFORMATION: To access all local real estate listings: CarolBushberg.com; 607-273-3400
(See #65 on downloadable studio guide – city map F)
THE CAYUGA CHAMBER ORCHESTRA
The Cayuga Chamber Orchestra offers the greater Ithaca area a diverse range of orchestral, chamber music, family and holiday concerts each season, plus extensive educational programs.  For more on the exciting 2023-24 season, where four conductors will each lead a concert in the CCO's search for the next Music Director, visit our web site.
INFORMATION: call 607‑273‑8981 or visit CCOithaca.org 
CINEMAPOLIS

Cinemapolis is a non-profit member-supported first-run movie theater located in the heart of Downtown Ithaca, specializing in independent, international, and locally-produced films. Show us your Art Trail map or download during Open Studio Weekends to receive 2 tickets for the price of 1! Check out our website for showtimes, trailers, and tickets.
LOCATION: 120 E. Green Street, Ithaca, NY 14850
INFORMATION and HOURS: cinemapolis.org; 607-277-6115
(See #67 on downloadable studio guide – city map F)
DOWNTOWN ITHACA

Downtown Ithaca the economic, social and cultural heart of this small city. Downtown Ithaca is host to over 100 retail shops and eateries, theaters, historical architecture, galleries, a new pedestrian mall, outdoor public sculpture, and special events year-round. Downtown Gallery Night listings: GalleryNightIthaca.com.
INFORMATION: downtownithaca.com
(See "Ithaca Commons" on downloadable studio guide – city map F)
THE HANGAR THEATRE COMPANY

The Hangar Theatre creates and presents professional theatrical productions in New York's Finger Lakes region and offers renowned education programs to train the next generation of theatre artists. Learn more about the 2023 Summer Mainstage Season and the Hangar's KIDDSTUFF series at HangarTheatre.org.
LOCATION: 801 Taughannock Blvd, Ithaca, NY 14850.
TICKETS & INFORMATION: 607‑273‑ARTS; or HangarTheatre.org
(See #69 on downloadable studio guide – city map F)
THE HERBERT F. JOHNSON MUSEUM OF ART

The Herbert F. Johnson Museum of Art is among the finest university art museums in America, with a superb collection of 40,000 works of art, special exhibitions and fabulous views of Cayuga Lake from the I.M. Pei-designed building.
LOCATION: Cornell University, 114 Central Ave, Ithaca, NY 14853
INFO: 607‑255‑6464; museum.cornell.edu /
@thejohnsonmuseum on instagram
(See #70 on downloadable studio guide – city map F)
HOWARD HANNA REAL ESTATE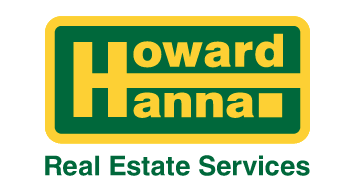 Established in 1957, the family-owned Howard Hanna Real Estate Services is now the #1 family-owned and -operated broker in the country. In Ithaca we have over 90 local agents in two conveniently located offices. Our Vision: Transforming the real estate experience with visionary people, products, and services. We are inspired every day to bring solutions to navigate the complex real estate transaction.

LOCATIONS: 710 Hancock Street & 2333 N Triphammer Road. Both in Ithaca, NY 14850.
INFORMATION: 607-257-0800; HowardHanna.com 

(See #71 on downloadable studio guide – city map F and county map D)
ITHACA BAKERY

With two convenient locations, Ithaca Bakery offers incredible specialty sandwiches, fresh house-made entrees and salads, artisan breads and bagels, and tempting pastries. In addition to great menu choices for breakfast, lunch and dinner, the bakery has a wide selection of fair-trade coffee drinks, local market products and tasty take-out/picnic foods. Locally crafted wine, beer, and cider is on offer at the Meadow St. store.
DOWNTOWN: 400 N. Meadow St., 607‑273‑7110 and Triphammer Marketplace, 2255 North Triphammer Rd, Ithaca NY 2023
INFORMATION: 607‑257‑2255; Open 7 days a week; place your order online for takeout, curbside pickup, or delivery at IthacaBakery.com
(See #72 on downloadable studio guide – city map F and county map D)
KITCHEN THEATRE COMPANY

"Important conversations happen in the Kitchen." Kitchen Theatre Company is Ithaca's year-round professional theater, offering an "Off-Broadway" theater experience in its beautifully renovated, intimate 99-seat theater. The Kitchen is nationally known for producing top-notch regional and world premiere plays and musicals.
LOCATION: 417 W. State/MLK Jr. St., Ithaca, NY 14850.
TICKETS & INFORMATION: 607‑272‑0570 or KitchenTheatre.org
(See #73 on downloadable studio guide – city map F)

MOSCATO & ASSOCIATES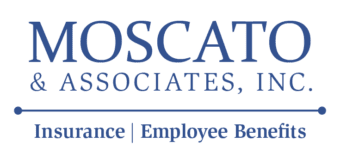 Contact us for a Free Consultation about your employee benefit programs, Medicare questions, or individual health insurance! What we do, and how we do it, is what makes us your best choice. We are specialists in our field.  Employee benefits, life and health insurance are all we do, and we work for you, not the insurance company.  We serve several hundred small businesses, individuals, and Medicare beneficiaries in the greater Ithaca-Cortland and Southern Tier areas of New York and Pennsylvania.
LOCATION: 950 Danby Road, Ithaca, New York 14850.
INFORMATION: 607-216-1450; moscatoassociates.com
(See #74 on downloadable studio guide – city map C)
RASA SPA

Rasa Spa has been the premiere full-service, holistic healthcare spa in the Finger Lakes region since 2006. Rasa aims to bring each client toward optimal, whole health, whether that is through massage, body treatments, waxing, energy work, facials, acupuncture, meditation, yoga, or a day pass visit to the spa.
LOCATIONS: 310 Taughannock Blvd. Ithaca, NY 14850
INFORMATION: 607-273-1740; RasaSpa.com
(See #75 downloadable studio guide – city map F)
STREAM COLLABORATIVE
STREAM Collaborative practices architecture, landscape architecture, and community planning throughout the greater Finger Lakes Region. We design and help deliver high-performance buildings for owners who care deeply about their properties, their communities, and the planet. We achieve this goal by focusing on energy efficiency, quality natural materials, and timeless design principles. We believe a beautiful structure that performs at the highest levels lasts the longest.
LOCATION: 108 West State Street, Ithaca, NY, 14850
INFORMATION: 607-216-8802. streamcolab.com / @streamcolab

(See #76 on downloadable studio guide – city map F)
---
THANK YOU TO OUR MEDIA SPONSORS!
WSKG PUBLIC MEDIA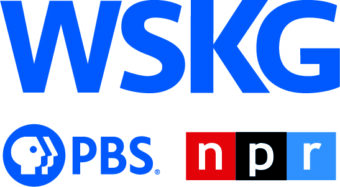 WSKG Public Media (an Art Trail media sponsor) explores local arts and culture, and regional history with educational programs for all ages. Tune in or stream local arts and culture programs like Expressions, Great Performances, and Fresh Air. Stay Connected, Be Informed, and Discover more with your favorite NPR and PBS programming at WSKG.org
INFORMATION: WSKG.org
WITH-FM 90.1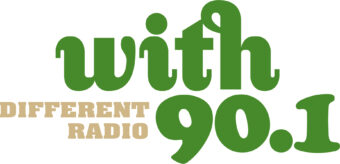 WITH-FM 90.1  Ithaca's public radio station and a proud media sponsor of the Art Trail. A broadcast partnership between WXXI and Hobart & William Smith Colleges, the station offers a mix of eclectic music programs including World Café with Raina Douris and Open Tunings with Scott Regan, along with alternative 
news programs including BBC World and Democracy Now.
INFORMATION: WITHradio.org
---